Yoga at Maria del Mar
Our universe is ruled by energies converging to keep its balance, and human beings are without a doubt a fundamental part of it. For centuries, man has sought the best techniques to connect in a balanced way to this energy process and to be a natural part that positively affects his inner being but also the environment. Yoga is a millenary practice whose basic principle is the balance between body, mind and spirit that can be achieved by understanding ourselves as part of a whole, without losing our individuality and what characterizes us as human beings.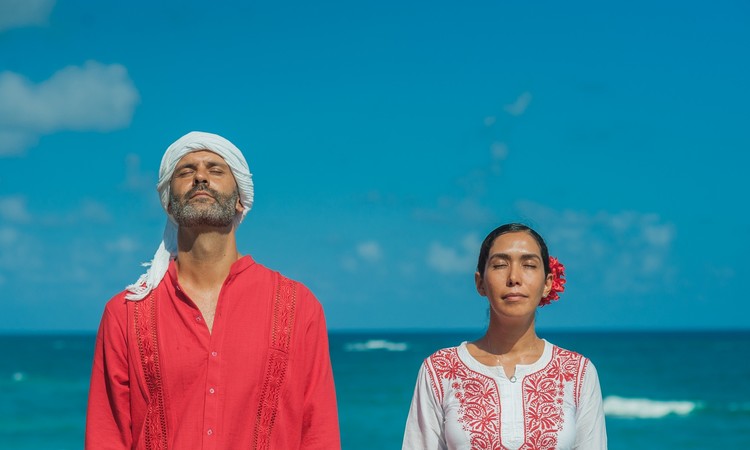 Tulum is today the World Capital of Yoga and Yoga Retreats, since both enthusiasts and expert practitioners of this discipline find the possibility to take advantage of the convergence of the elements that can be found only in this Magic Village of the Riviera Maya.
In Maria del Mar we are privileged to be located where the elements of nature converge in harmony, offering an optimal environment for the practice of this discipline. Yoga in Tulum is not only a practice but a lifestyle, where its main principles and habits go beyond the Yoga mat. Yoga in Tulum manifests itself as a general state of well-being and that involves everybody, from those who inhabit this beautiful place to its visitors, who come in search of something that has always been within themselves but can be discovered through the practice of Yoga as it facilitates clarity and peace of mind.
The contact with nature plays a fundamental role in the practice of Yoga and what better place than Tulum with its incomparable turquoise sea, the green of its jungle and the Caribbean breeze caressing your senses, in harmony with the elements of the nature.
Practicing Yoga in Tulum is undoubtedly an experience to live, but to do so in Maria del Mar has no equal, as we have understood the fundamental principles of this discipline and perceive ourselves as facilitators. Maria del Mar is a Center of balance where the experience surpasses any expectation. Come and celebrate your senses with us.
Find in María del Mar Tulum the ideal space to take your practice to the next level. our comfortable but luxurious facilities offer the best Yoga experience, conceived for a trendy generation that's in search of simple but detailed, intimate spaces. No matter if you are an experienced practitioner or just curious, discover the benefits of practicing Yoga in Maria del Mar.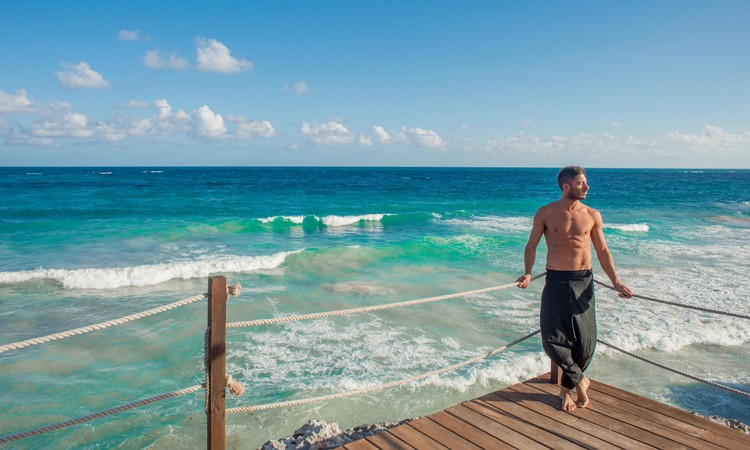 Daily Group Yoga available on our full Ocean Front Desk at $25.00 USD
*No reservations requied, contact concierge.